Our Learning and Progress Updates
So many this term. Year 3 have been very fortunate to have had excellent and exciting experiences linked to this term's topic of Ancient Egypt. A visit from Horsham Museum Education Officers on the 23rdJanuary, provided the children with a great insight into how artefacts can give us clues about life in the past. They were able to very carefully handle artefacts up to 5000 years old. They took part in a role play of a mummification and tried on Ancient Egyptian clothes.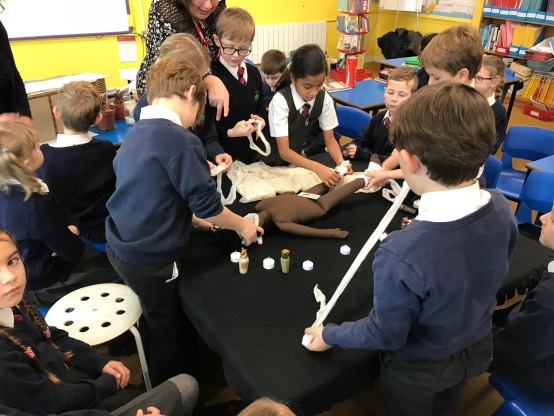 On the 27th February the Theatre Exchange theatre group came into school and enabled the children to explore the world of Ancient Egypt from pharaohs, to controlling the Nile and discovering Tutankhamun's tomb, all through drama.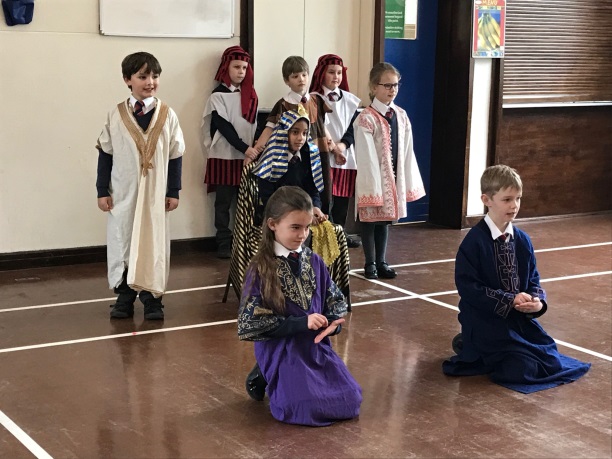 On the 20th March the year group heads up to The British Museum, by coach, to explore the Ancient Egyptian galleries. It's a lot of walking and stairs but worth it for the children when they get to see the objects that they had previously only seen in books. The Egypt topic creeps in to all areas of the curriculum. In art the children have been making Ancient Egyptian death masks. In English they have written instructions on How to Make a Mummy and their very own Ancient Egyptian myth.
Both classes performed a class assembly for the pupils and parents this term and they were fantastic! It was their first class assembly here at Oakfield and they were very well received by the parents.
The snow! Our year group children don't really remember snow that has settled in their lifetime, here in Fetcham. It was a very exciting few days for them and they behaved very well.