Children in Need baking competition & sale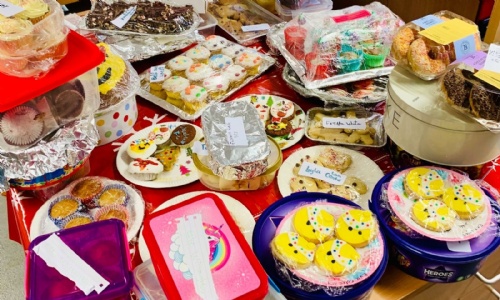 Pupils were busy over the weekend preparing a wonderful selection of cables and biscuits for our competition and bake sale
The School Council judged the bakes and awarded prizes for the most tasty looking and original bakes. Prizes went to Evie C 3CJ; Samuel W 3EJ; Sophia C 4T; Jess 6CK; Mia 6CK; Charlotte LAN; and Jake 4BK. A special mention to Austin and Emily who very thoughtfully made gluten-free cakes.
Thank you to everyone for supporting this fundraiser. We have raised a substantial amount for Children in Need from the cake sale and the Mufti day, the final amount will be confirmed shortly.
Click here for more photos of the fabulous bakes!