Baking for Children in Need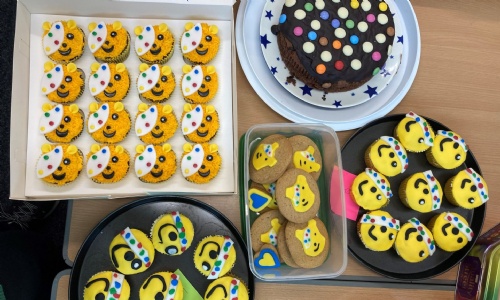 On Tuesday we had some amazing bakes in school for our Children in Need baking competition and cake sale
The School Council with Mrs Etty organised a Children in Need baking competition. Children brought in some wonderful cakes and biscuits, and the School Council members judged the best cakes. Winners were:
First : Bella and Lacey G (6M/LAN and 4BK)
Second: Luke H (3T)
Third: Phoebe J (3T) and Bella H (6M)
After school the bakes were sold to raise funds to support Children in Need. Well done and thank you to everyone who took the time and effort to bake for this event.
Thank you to Mrs Etty for organising, and Jack, Chloe, Albie, Charlotte, Henry, Emme and Harper from the School Council for their support with this event.
For more photos click here