School tours for prospective parents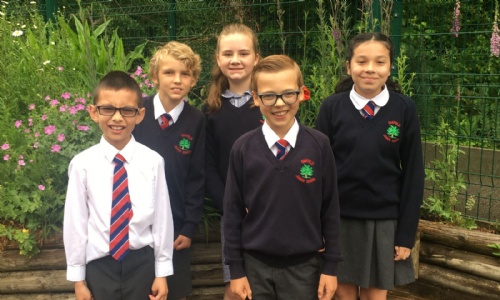 Prospective parents are invited to visit Oakfield on our tour dates.
As the date approaches for Junior School applications, you will be making decisions about where you would like to send your child. There are a number of local schools to choose from and each has its own atmosphere, ethos and strengths. Clearly it is important to make the right choice for the benefit of your child. At Oakfield we are very proud of our school and believe we have a lot to offer your family. We would like to have the opportunity to show you why this is. We are confident that once you have visited us you will realise that Oakfield is a school at which your child will be happy, have access to a wide range of opportunities and receive a high quality academic education, with a strong emphasis on developing their self-confidence and independence. We do not hold an Open Evening because I believe it is important for you to see the school as it really is. Open Evenings do not necessarily give you an understanding of day to day life in the school. Instead there are a number of tours of the school which you are welcome to join. These tours will be led by myself or a member of our Senior Leadership team who will be more than willing to answer any questions you may have. The dates for this year's tours are:
Friday, 5th January at 2pm
Monday, 8th January 9am
Sign up here:-
Each tour will last approximately 45 minutes. Tour groups will be limited to up to 20 people only. Places on tours will need to be booked, by filling in the booking form (link above). We would ask that if at all possible you do not bring pre-school age children with you. Due to several flights of stairs it is not possible to access the building with pushchairs, so these would need to be left outside during the tour. If you do need to bring children they will need to be included in the group numbers.
Kind regards,
Mrs Debbie Willemse
Headteacher