Sports Crew Lunchtime Club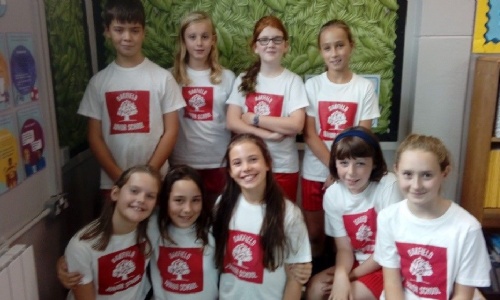 Our new Year 6 Sports Crew Young Leaders have now been appointed and ran their first club at lunchtime on Thursday. For the past two weeks the leaders have been putting together an exciting timetable of activities for our pupils and today they had the chance to introduce themselves in the whole school assembly and explained to the pupils the fun games they had in store for them.
Anyone can join Sports Crew on a Thursday lunchtime and the Year 6 leaders are keen to hear what activities our pupils would like them to lead. Here are some pictures showing our enthusiastic leaders in action!
Click here for the photo gallery: