Karate Festival at Dawnay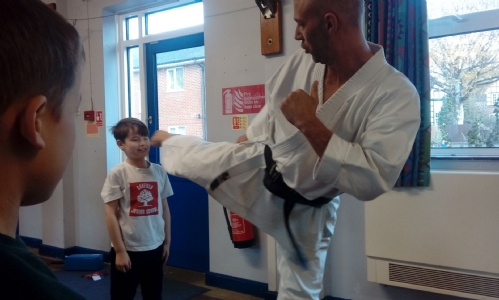 8 pupils were selected to attend this Festival at Dawnay School on Wednesday.
We went to a Karate Festival and had a really fun morning.
First we took off our shoes and socks and did some stretching to warm up then we did some 'blocking', so when someone tries to punch you, you have to block the punch to stop them. After that we did some fun 'kicky punches' which were kicking and punching - we really enjoyed them. Edward demonstrated the kicks and it was funny then we had to kick on proper pads. The morning was really good and we learned quite a lot about Karate. The teacher was funny.
By George and Edward 3BK
Click here for more photos of the Karate Festival