Year 6 Christmas Fair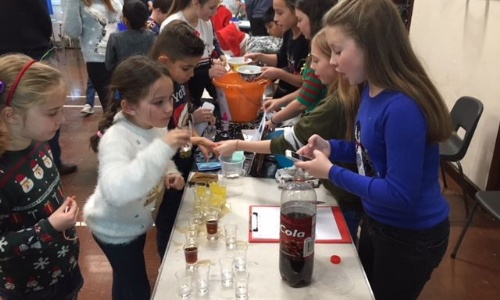 Year 6 organised their Christmas Fair last Friday!
Our year 6 pupils worked in teams to organise their own craft fair stalls, which ranged from 'snowy starburst surprise', 'fizzy shot challenge', 'shoot down nerf', 'how many sweets in a jar', and many more. The rest of the school plus parents had a fun afternoon visiting the stalls. Well done to Spencer and Thomas W who raised £154.00 from selling their home made 'house team' bracelets! Overall year 6 raised over £630.00 which will be spent on their leavers' celebrations in the summer term.