Boys Football Tournament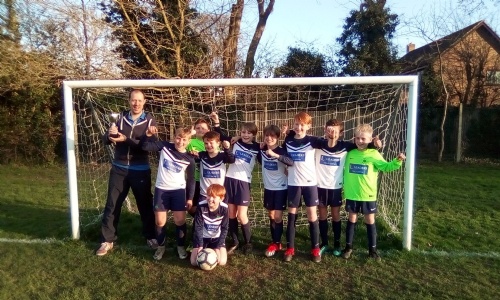 A brilliant result for our Boys Football Team on Monday!
On Monday Mr Treen hosted our annual Boys Football Tournament here at Oakfield. Our team of 9 boys played in games against Eastwick, Greville, West Ashtead, Dawnay, Raleigh, and Trinity Schools. Oakfield won every game, and were particularly proud to beat the hot favourites Greville, coming back from 2/0 down at half-time to win 3/2 ! The only game we didn't win was our draw against St Lawrence.
These results secured Oakfield's very comfortable win of the Football Cup, for the 2nd year in a row! A huge well done to our winning team:
Bobby B, Connor C, Haydon C, Teddie H, Josh L, Liam R, Luke R, Archie W and Danny W