Online Payments
All parent payments to Oakfield for trips, workshops, school meals and school funds are made through our WisePay system. We can no longer accept cash or cheque payments. WisePay is simple to use and parents are given login details when your child joins the school.
To log on to WisePay please click on the logo below: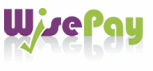 We're now using Wisepay to provide you with full details of any trips and workshops your child will be participating in. Rather than fill in an additional parent form, by making a payment on Wisepay you will be giving permission for your child to participate in a trip or workshop.
Please see below for a WisePay flyer, and a full parent guide on how to access your account. If you have difficulties with your account please contact the school office.